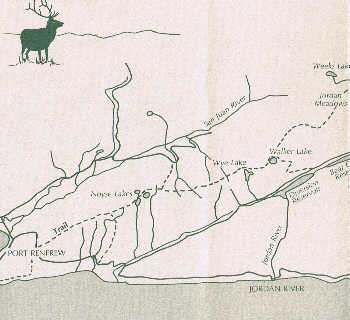 The Kludahk trail, a public trail, runs 48 km long east to west along the San Juan Ridge, which parallels the Juan de Fuca Straight between Jordan River & Port Renfrew. For the most part the trail is located on crown land, two thirds of it is located on TFL 25, the other third, the eastern section of the trail, is located on private lands. The Ministry of Sports, Tourism & the Arts has the ministerial jurisdiction for the trail. The trail is protected under a special designated management zone developed by the Ministry of Forests and in partnership with the forest industry.
The KOC has a long term contract with this ministry to manage the trail. KOC built and maintains the trail with the help of many volunteers. As well the KOC has raised thousands of dollars to install boardwalk to protect the wetlands.
For up to 6 to 7 months of the year (November to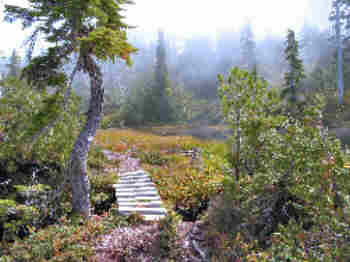 June) the trail is covered with snow. A typical winter sees 12 to 14′ of accumulated snow on the ridge by March. Some years it can be up to 25′ of snow. There is no trail visible. Backcountry skiers and snowshoers use their knowledge of the geography or GPS to know where they are.
During the hiking seasons some springs and autumns can be very wet. The trail passes through a number of meadows and bogs, hence the need to protect the trail from too much "footprint".
Because of sensitive ecosystems, group sizes outside snow season, where possible, need to be limited. 20 years of hiking on the ridge by thousands of south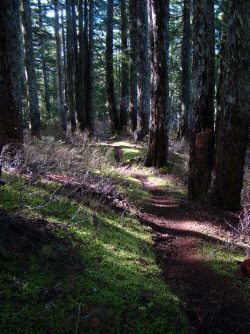 Vancouver Island users has created considerable degradation on The Kludahk trail.
With mindful and practical use of the trail KOC and the Ministry will not have to implement trail closures to protect and conserve this exceptional backcountry wilderness trail.
The trail is unique because of its wilderness backcountry and natural history, close to an urban centre, a 2 hour drive from Victoria, only one hour from Sooke. Its semi alpine geography makes for interesting hiking and recreation – meadows, lakes, old hemlock and cedar forests, bogs and ponds. The trail has abundant wildflowers and some wildlife.
There are 4 major trail head accesses to the trail off Jordan Main – JR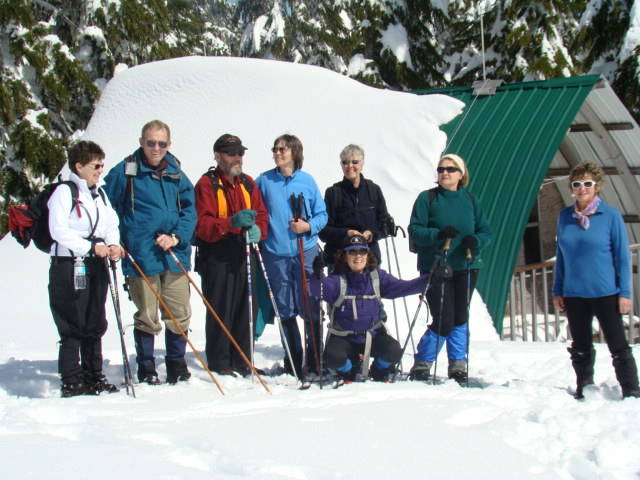 300, San Juan Main, Mile 18 Gilbert Lake and Mile 19, JR 1300. Out west one can access the trail from WC2000 or Kuitsche Cr Forest Rd.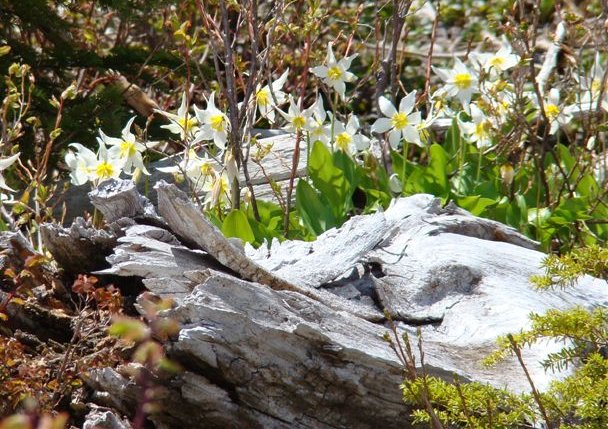 Trail maps are available for purchase, contact us to arrange a purchase.
For more information on local nature Click here.
Learn more about birds on the ridge Click here
---
Winter Conditions Reminder
Be prepared for winter conditions in all areas. It is your responsibility to be safe. Hazards are always involved with outdoor recreational activities, especially during the winter. Short trips can have serious consequences without proper planning. Minimize your risk by planning ahead. Weather can change rapidly and unexpectedly.  Adjust your activities accordingly.  Parts of the trail are impassable.