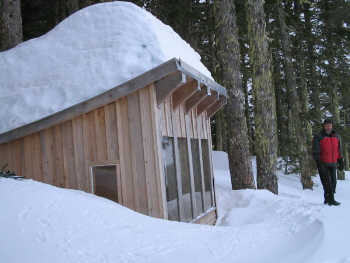 The KOC has built 5 cabins on the trail to provide shelter for day hikers and trekkers. The cabins are owned by the KOC.
Beginning in the fall of 2006 the KOC built an interpretative hut to serve as a wayside shelter. The hut is named the Tea Hut.
The KOC was funded generously by the Victoria Foundation to produce 23 interpretative panels on the flowers, birds, mammals and tracking, forest and wetlands, including amphibians and reptiles found on the ridge. Timber West funded the production of 2 panels on the history of harvesting in the San Juan Valley and forest renewal. The interpretative panels were installed in the Tea Hut in late spring 2009.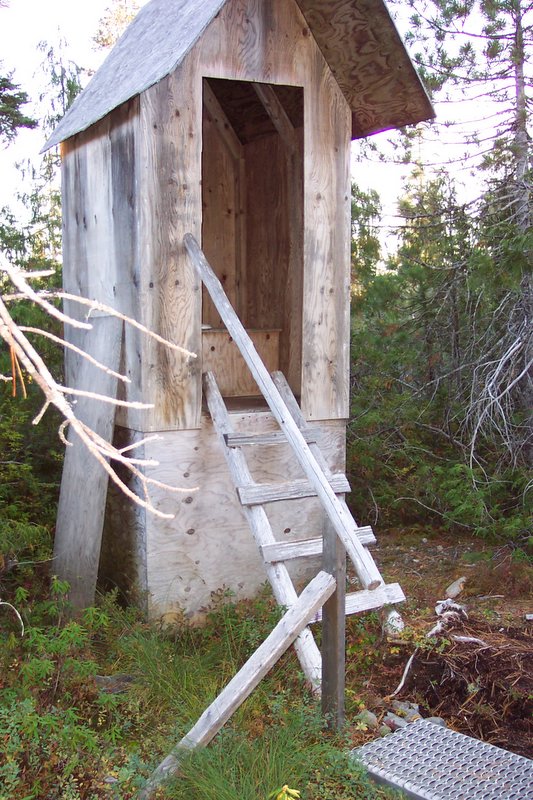 To overnight in a cabin one must be a KOC member in good standing. Each cabin has a group limit to lessen the impact on the surrounding environment, trail and facilities.
Cabins are used most weekends by day users and members.